We're here to answer some common questions and shed light on the rewarding experience of becoming a volunteer with us.
1. Why Volunteer for Time for you?
Volunteering with Time for You is an opportunity to make a real difference in the lives of carers and their loved ones. Our volunteers play a vital role in providing support to carers, allowing them the essential time to maintain their health, wellbeing, and independence. Please note that as a Time for You volunteer, you will not be responsible for providing personal care.
2. What Are the Benefits for You?
Volunteering offers numerous personal benefits. It's a chance to:
- Meet New People: You'll connect with fellow volunteers and the individuals you assist.
- Use Your Skills to Help Others: Contribute your expertise to make a positive impact.
- Give Something Back: Give back to your community and make a meaningful difference.
-Increase Self-Esteem and Confidence: Volunteering can boost your sense of self-worth and self-assurance.
Volunteering for Seachange is cost-free, and we reimburse all your expenses. It's also incredibly flexible; you can choose to dedicate as much or as little time as your schedule allows.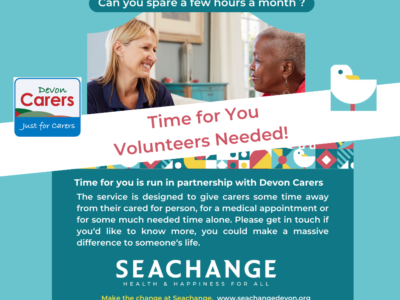 3. How Much Time Do I Need to Volunteer?
We understand that everyone has different commitments. That's why volunteering with us can fit into your schedule seamlessly. Whether you can spare a couple of hours a month or a week, whether you go away for the winter, we have an opportunity tailored to your availability.
4. Will I Receive Training?
Absolutely. We prioritise the safety and effectiveness of our volunteers. All volunteers undergo a Disclosure and Barring Service (DBS) check and participate in an induction training session. Rest assured, ongoing training and support will be provided throughout your journey as a volunteer.
5. How Do I Become a Volunteer?
Ready to embark on this fulfilling journey? We're just a phone call or an email away. For an informal chat about any of our volunteer roles, please contact us at 01395 446896 or email us at volunteering@seachangedevon.org.uk. Join us in making a positive impact in the lives of carers and their families. Your time and dedication can bring about meaningful change. Become a Time for You volunteer today!
805
Journeys to Covid vaccinations centres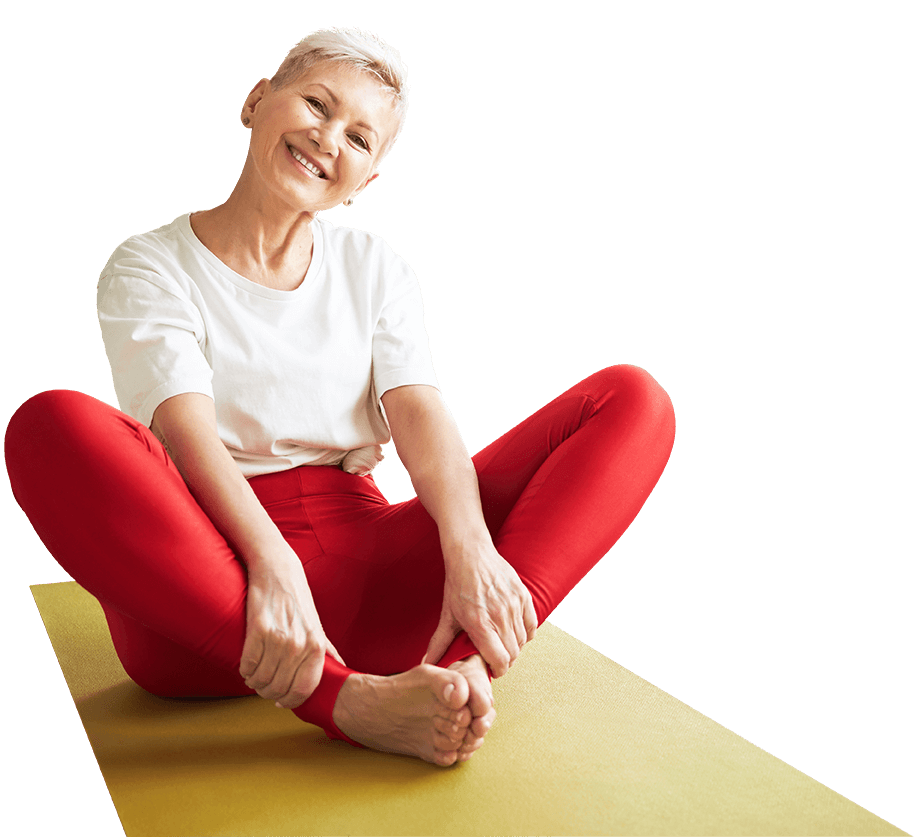 "The Seachange is an inspiring and comforting place. It is a real community and I feel proud and privileged to be part of it."